Hye-Dra-Cyl has designed its castings to be form, fit and function replacements for your existing Dunlop Disk Brake Cylinders. These new castings are made from solid T304 stainless steel, and are machined to our exacting specifications on Computerized Numerical Control (CNC) machinery.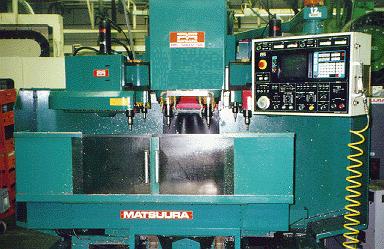 This high tech equipment allows us to produce identical parts during each machining cycle and eliminate defects in workmanship. The pistons are machined out of solid stainless steel bar stock to our own custom configuration. The design of our piston is a meld of the traditional design, and improvements made to eliminate excess piston wear (should the brake pads wear unevenly, causing the piston to enter and exit the cylinder bore at an angle). The piston retraction mechanisms have been faithfully reproduced using stainless steel, allowing complete elimination of corrosion contributing iron. The completed cylinders are then assembled using OEM rubber seals and packaged for shipping to you, our customer.

Since our products are 100% new, we have the ability to enhance the product in many ways. In addition to improving the piston design, we also offer the customer the option of purchasing brake cylinders with larger or "oversized" pistons. These "higher performance" units exert greater pressure on the brake rotor during braking. When equipping an automobile with these interchangeable "higher performance" models, the customer will experience a noticeable reduction in the brake pedal pressure required to slow the vehicle. It's almost like adding a power assist to a manual braking system and can even contribute to shorter stopping distances!

All of our stainless steel components are guaranteed for the life of the vehicle. Should one of our products fail due to defects in materials, workmanship, or normal wear and tear, it will be replaced at no cost to the customer (Stainless Steel parts only).