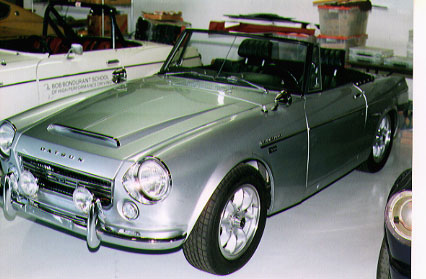 PARTS AVAILABLE FOR DATSUN:
Model Number
HDC Part Number
Piston Size
Cost
SPL311,
SRL311
8777-14

2 1/4"

$249*
8777-18

2 1/8"

$239*
Datsuns featuring Dunlop Disc Brakes up front (using 2 1/8" pistons) may buy our oversized units (italics) increasing the piston size to 2 1/4". This upgrade will allow the user to realize approximately 10-15% greater force on the brake rotor, decreasing the required brake pedal pressure during braking, and potentially shortening stopping distances.
Miscellaneous Stainless Steel Parts:

HDC Part #
Datsun Part #
Item Description
Cost
3824BV
Bleeder Valve

$7.50*

316BPL
Left Side Bridge Pipe
$19.50*
316BPR
Right Side Bridge Pipe
$19.50*
* All of the pricing listed above is displayed in US Dollars, and it is applicable to both U.S. and non E.U. customers.
Those in the E.U. are requested to contact our exclusive stocking distributor, Classic Car Tuning, at info@classiccartuning.com for pricing information.